Buckland Church of England Primary School has received an 'Excellent' rating from their recent Statutory Inspection of Anglican and Methodist Schools (SIAMS) inspection.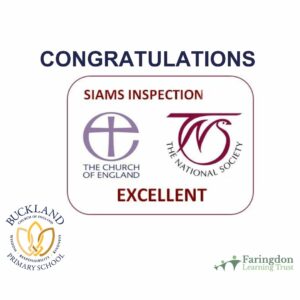 Headteacher Louise Warren said:
"We are very proud to share the result from our recent SIAMS inspection with you. Buckland is rightly recognised as an 'Excellent' Church school with 'exceptionally high aspirations and outstanding nurture'.
Those of us here every day will truly recognise that 'care, connectedness and community characterise Buckland' and I thank the whole school community for their part in that – especially our amazing children".
CEO of faringdon Learning Trust, Duncan Millard said:
"I am so proud of the Buckland team and the leadership that Louise provides in this stunning report.  I am so delighted that the inspector could capture so accurately the school, I particularly think the quote is so fitting:
"Care, connectedness and community characterise Buckland. This excellent Church school is a Good Samaritan to others and a living testament to its Christian foundations".