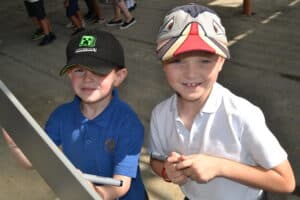 All the children from Shrivenham School were invited up to the new school build site last week to make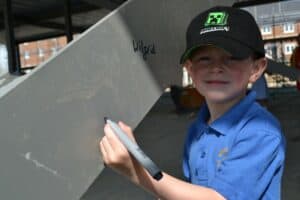 an imprint that will last a lifetime.
Coming up to the site, class by class, the excited pupils (and teachers) were shown the site plans and saw how the steel framework maps out the new school. Each person was handed a pen where they were able to sign their name or class name on the newly constructed steel.
Executive Headteacher, Jude Scutt said
"Last week, all staff and children at Shrivenham had the opportunity to attend the new school site to sign the steel frames. It was a wonderful experience for everyone and has sparked a real excitement about moving next year".