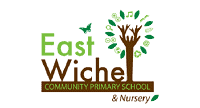 The day will include a few presentations from the East Wichel team on the themes below, a delicious lunch made by our fabulous catering manager, Mrs Baker, a tour of the school and Q & A session:
• Creating a meaningful, bespoke vision for your school and how to bring it to life
• Building an Exceptional School: How well-being became our focus and the key to improving – including practical tips that you can take away that have worked for us.
• Beyond the Teaching of Reading
• It all starts with Early Years. The need is ever increasing: practical ways to empower and equip your team through a holistic well-being lens.
• Pedagogy Trumps Curriculum – how to build an exceptional curriculum through a focus on pedagogy and your special uniqueness
Early Bird Promo of £99 if booked by 08/09/23. Use code EarlyBird27
General cost: £120