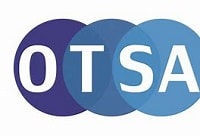 This session will give you the opportunity to explore how to develop writing within your setting.
How can we support our children to be the most successful writers they can be? Becoming a writer is complex and this online training session will focus on the whole process of writing from the physical elements to the Early Learning Goal and beyond.
The session will:
demonstrate ways in which early writing can be developed
look at how to support those children who struggle with fine motor skills in their early writing
provide practical advice, including suggestions of activities and resources
discuss the role of the adult and the environment, and look at examples of writing with a focus on effective moderation
You will learn:
how to plan and provide provision to support writers
how to model and guide children to make progress in their writing
how to evaluate examples of writing towards the Early Learning Goal for Writing
This session is aimed at Early Years ECTs & Teachers and EYFS Practitioners, Teaching Assistants and those aiming to build their confidence and develop ideas for ways in which they can support children towards achieving the Early Learning Goal for Writing.
Cost: £30 per person