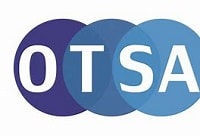 Widen knowledge and skills to support children develop self-regulation skills, supporting their journey to being successful learners.
Self-regulatory skills are important so children can manage their own behaviour and regulate their emotions. In the early years, efforts to develop self-regulation often support children in seeking to understand and improve impulsiveness and reactions to situations.
The session will:
Consider ways in which adults can support children to develop self-regulation skills with young children
Look at how to support those children who struggle with self-regulation
Provide practical advice, including suggestions of activities and resources
You will learn:
How to plan provision to support self-regulation
How to model your own self-regulation for young children
This session is aimed at Early Years ECTs & Teachers and EYFS Practitioners, Teaching Assistants and those aiming to build their confidence and develop ideas for ways in which they can support children with self-regulation skills.
Cost: £30 per person