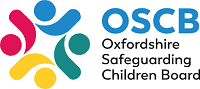 This training is underpinned by Future in Mind (2015) a document that promotes that positive mental health is everybody's responsibility. In line with this government strategy, 'An Introduction to Children and Young People's Mental Health' training has been designed to support frontline staff to promote their part in our national culture shift which embraces social and emotional wellbeing and responds early to signs of mental health problems.
The training is from 09:30am to 4pm, with an hour lunch break at 12.30 and additional breaks throughout the session.
A Zoom link will be sent by email to those who have registered a few days before the event.