The Faringdon learning trust (FLT) Public Speaking competition has taken place with seven teams competing for the trophy.
Yet again the judges were amazed at the professionalism and confidence of the students who took part.
The winning team were from Longcot and Fernham CE Primary School discussing 'Do video games rot your brain?'.
Claire Mellor, Headteacher at Longcot and Fernham CE primary School said:
"The standard of all the teams was incredibly high this year and is testament to all the hard work form children right across the trust. Congratulations to Bobby, Dexter and Ethan, we are very proud of you"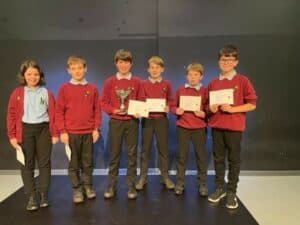 .
Well done to all who took part!