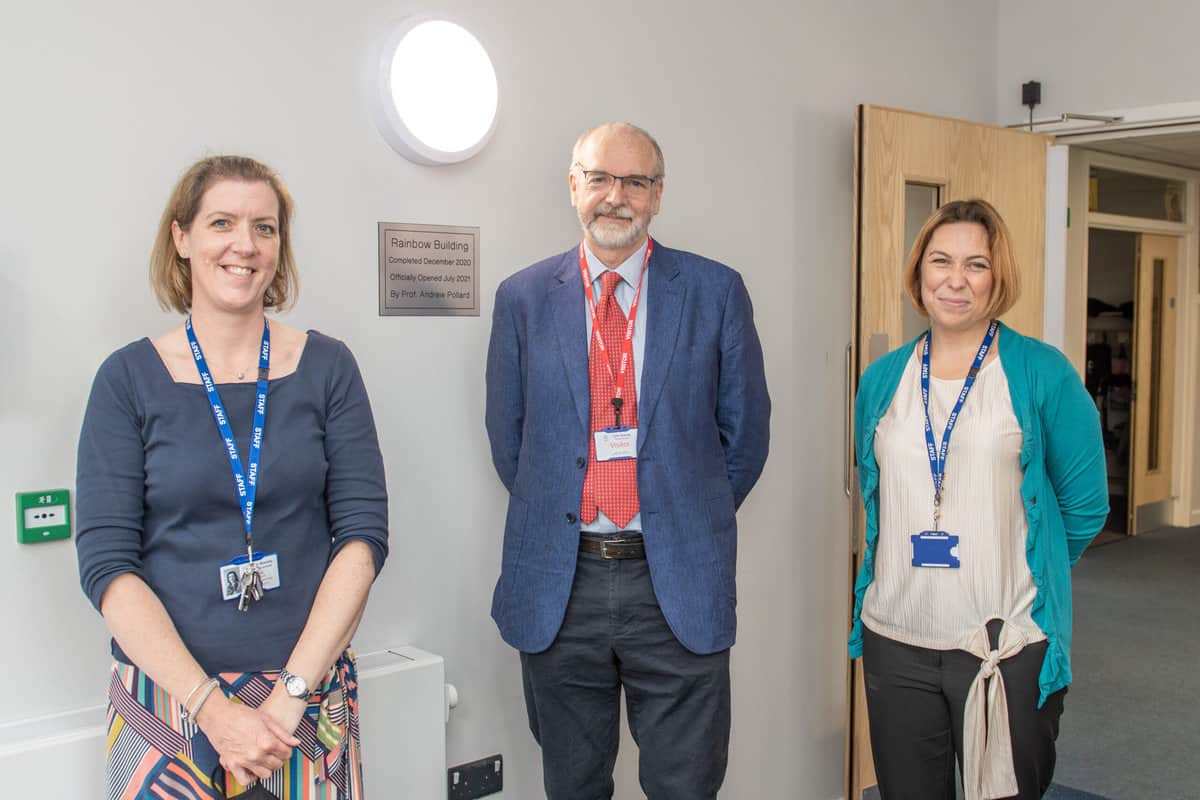 One of the leading figures in the fight against COVID-19 was the guest of honour at the official opening of a £2.7m new building at an FLT primary school.
Sir Andrew John Pollard, the director of the Oxford Vaccine Group, cut the ribbon to formally open the Rainbow Building at John Blandy Primary School in Southmoor just before the end of term.
The building, which houses six large classrooms and other teaching facilities, has been constructed to allow the school to grow to take 45 pupils a year.
The Rainbow Building was completed by constructor Keir in December 2020, but was not used until March this year because of lockdown.
The name was chosen by pupils because of its brightly-coloured windows and because it was built during the pandemic, when the rainbow was a symbol of hope for many. 
Sir Andrew, who was the chief investigator on the University of Oxford COVID-19 vaccine trials, spoke to pupils in an online assembly delivered to all children in their classrooms, before taking part in a question-and-answer session with some year sixes and school councillors.